It is very important to check the simulation in the blue box carefully. What you see here is woven exactly like this. Nothing is adjusted by us before the order goes to production, even more – we don't see those orders. Does the simulation of your label with logo in 2 colours not match your logo file or what you want? Then there may be something wrong with your logo file, and you need to fix it before proceeding with the order/payment.
The basic requirements
To upload your logo, your file needs to meet some basic requirements. The file must be in one of the following permitted file formats: jpg, gif, png or bmp. In addition, the file must not be larger than 4000 x 4000 pixels. Unfortunately, a PDF file will not work.
Tip: Preferably make the file in black and white and make sure that all white space around the logo has been removed.
Once you have uploaded your file, your logo will appear in the simulation (blue frame) within a few moments. Your logo may not immediately appear in the right colours after uploading, as the colour combination is set to white with blue by default. Don't panic, later in the design process (at steps 7 and 8) you choose the colours you want.
My logo is too small, blurred or unreadable in the simulation
Is your logo displayed too small, blurred or illegible on the label in the simulation? This may be because there is too much empty space around your logo. We then recommend adjusting your logo file by cutting away as much of the empty space around your logo as possible before uploading the file again.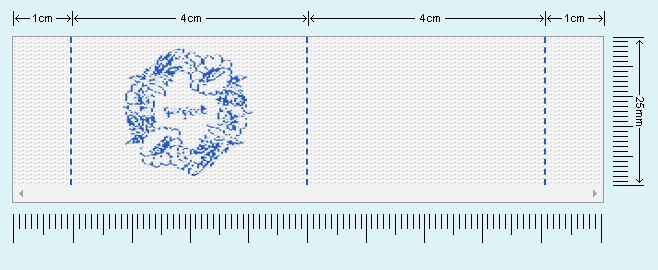 If your logo is still not legible in the simulation, your logo may be too detailed. The example below shows a simulation in which a too fine and detailed logo has been uploaded. In this case, choose a larger label of 25mm or 40mm, or simplify your logo by removing too fine lines or shapes and make the lines in your logo thicker.
It is also possible that the contrast in your logo is too low, making your logo unrecognisable. In that case, increase the contrast in your logo file, and upload your logo again. You can also convert your file to black and white to increase the contrast. After uploading, choose one of our standard colours in steps 7 and 8.
I see a coloured area on the simulation instead of my logo
If you see a coloured area instead of your logo, the background of your logo file is probably transparent or not completely white. We recommend using a file with a white background and black text/figure.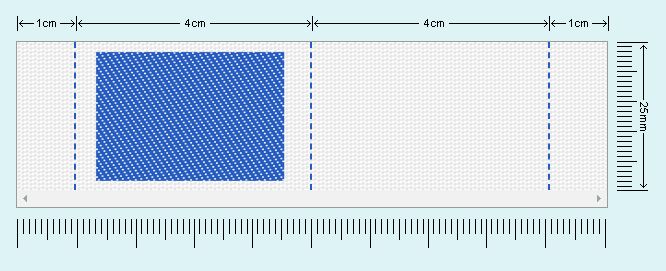 If you still have questions after reading this blog, please contact our customer service team before placing your order. Unfortunately, we can no longer change an order that is already in production. Don't receive an email with an order confirmation? Please contact us. Are you looking for a different type of label than a label with logo? In the blog "What kind of label do I choose?" we explain all our types of labels.